September 2019
---
In This Issue
---
Meet Our New Principals
Tom Dabasinskas

Hailing originally from Ohio, Tom Dabasinskas (aka 'Dabo'), moved to San Diego in third grade and has been working his way up the West Coast ever since. He relocated to Los Angeles to attend the University of Southern California, then to the Bay Area for work, and finally to Seattle, where he landed six years ago.

Tom's area of expertise is nonprofits and churches. The job that brought him to Seattle was a church in need of assistance with a leadership transition. Their lead pastor was retiring after 30+ years of service and the church, having not recruited for that position in more than three decades, thought it would be wise to get professional help. Tom stepped in to provide leadership and help them weather the transition successfully.

This is what Tom has been doing from the start — helping nonprofits through times of transition — although, initially, he wasn't looking to make a career of it.

"Looking back, it wasn't an intentional choice," he said. "I just happened to be in it."

The first nonprofit he helped navigate change was a church working its way through a difficult leadership transition and turbulent times that threatened to close its doors. It was a crash course for Tom.

Brad Thomson

When Brad Thomson and his wife, Maria, decided to move to Seattle from Johannesburg, South Africa, they committed 100 percent.

"My belief is you need to burn your boats," said Brad. "You never burn bridges, but always burn your boats."

Maria was working for Microsoft in Johannesburg when the company asked her to take on a role in Seattle. After deciding it was a great opportunity, she and Brad sold everything, hopped on a plane and haven't looked back.

"We really are enjoying the climate," said Brad. "The summers are hot but they're not unbearable. And the nature! The city has just embraced nature in a tremendous way. These houses, there's so much greenery around them I literally feel like I live in a clearing in the forest. The city is a beautiful city and the people have been wonderful."

In Africa, Brad was consulting and facilitating for a company called SalesGuru. He conducted sales training and consulting for businesses around sales strategy, teaching clients how to promote turnover on the top line, how to get more sales and how to increase the confidence of their salespeople. Sales has been Brad's specialty since he was a kid on the playground.
---
What Success Looks Like
How building a team turned around a business
EZ Lube went from bankrupt to attractive acquisition in just over two years. This is the story of how that turnaround happened.
The company of quick lube and oil change service centers had desperately tried to turn itself around before entering Chapter 11. Goldman Sachs saw an opportunity, bought the chain and brought in new leadership to turn it around.
They had their work cut out for them. The company was facing a culture of desperation that drove bad business practices in its stores, a tarnished reputation with the public and pressure from a well-known competitor.
A new CEO oversaw the hard work of improving operations and Human Resources, and after a year and a half things were looking up. Sales, however, remained slow. Leadership suspected the problem was a lack of sales training for their frontline salespeople and they brought in OneAccord's Glenn Hansen to address the problem.
Glenn's assessment of the company revealed the issue was not sales training. The real issue was the lack of leadership and teamwork among district managers.
Keep reading to learn how the company met its sales goals a year ahead of schedule ...
---
Investing in a Time of Tweets and Tariffs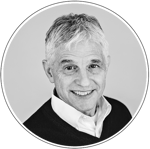 By Howard Coleman, Guest Author
Market movements in August and early September provide important guidance on how an investor should react to market volatility caused by tweets and tariffs. A brief recap of events since Aug. 1 will provide an important backdrop for this discussion.
Throughout August, virtually every financial asset class experienced substantial volatility including equities, fixed income, commodities and currencies.
Aug. 1: President Donald Trump tweets that beginning on Sept. 1, the U.S. will impose an additional 10 percent tariff on $300 billion of Chinese goods (see chart below).
Aug. 3: While the U.S. equity markets turned negative on Aug. 1, a more significant equity market decline occurred the following Monday when China appeared to retaliate by allowing its currency (the yuan) to significantly depreciate and announcing that it would not purchase U.S. agricultural products. This caused a 3 percent sell-off in the S&P 500 and a rally in safe-haven assets including U.S. Treasury securities, with yields on 10-year securities tumbling below 1.7 percent (yield and price on bonds move in opposite directions — when yield goes down, price goes up).
---

The Relationship Between Art & Business

Fundraising: Tell Your Story Well (Part I)

Five Ways to Celebrate Your Way to Success

By Joshua Granberg
Guest Writer

By OneAccord
Nonprofit Team

By Mike Seifert
Guest Writer

Art and business have been closely linked ever since the avant-garde movement of the early 20th century. Andy Warhol once said, "Making money is art and working is art and good business is the best art."

Why are art and business so closely connected? Because business is a creative endeavor. The heart of the business person and entrepreneur is the heart of a creative individual. We turn the imagined into reality.

We know why people give, but often there's a disconnect between why people give and how we ask them to give. The resolution is to tell your story well.

When you do, givers will have more joy and satisfaction and you will raise more money for your important work. Help your givers know they're making a difference and find joy in their partnership in the work you're doing together.

We all struggle. We all get down on ourselves. And none of us want to feel like our heads are getting too big for us to carry around.

We are our harshest critics and often see flaws where no one else would even look. However, to be successful, you want to celebrate your success, no matter how small. Even small wins equal big results! Here are five ways to do that and why they matter so much.